Excellence, environmental caution and safetyhorverk is an industrial partner producing organic, sustainably harvested high quality algal meal. In its processes Thorverk promotes caution, equality, good working atmosphere and respect for the environment. The fundamental issue of all operations is safety. All employees are instructed and trained to be aware of unsafe circumstances and are encouraged to suggest improvements in the workingplace. Thorverk wants its safety guidelines to spread in the community.
I Safety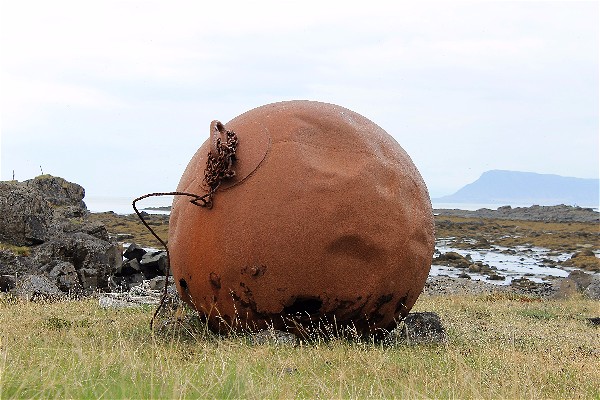 We strive for a safe framework for the company's operations, its assets and the human resources. Also, all the company's infrastructure and equipment should be well maintained so that mishaps or accidents cannot be attributable to negligence. All fire safety systems should be in place and audited regularly. Valid contingency plans relating to safe processes and industrial operations are available for all operations. New workers and contractors are informed about this policy before they start attending their tasks. Information and community systems (IT) should be secure. Health and safety equipment should always be in use to avoid accidents. Safety plans and working routines should ensure continous business operation and minimize damage. Thorverk contributes to increase safety and environmental awareness in the community.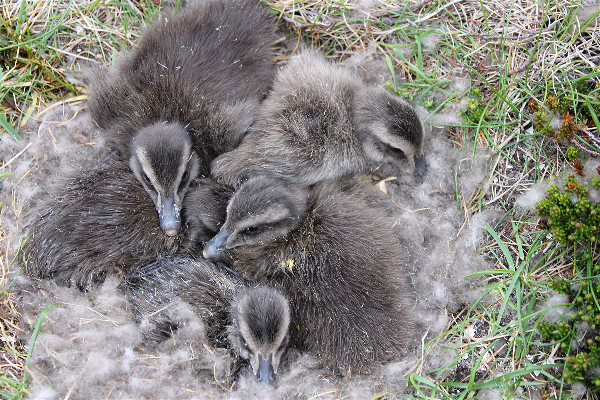 II Environment and natural resources
Thorverk aims for sustainable harvesting based on continuous collection of data, GPS tracking and scientific research. We actively support seaweed research in the Breiðafjorður in order to have the best available knowledge for managing our harvesting activities in a sustainable way. In 2016 the Marine and Freshwater  Research Institute (Hafrannsóknastofnun) started a three years' survey with the  participation of Thorverk. The goal is to improve knowledge about the biomass formation and growth  rates of seaweed in the region. The results of this research project will be used to  further ensure that our harvesting strategy will not compromise the environment in the fjord. The fjord is rich of marine life and farmers depend on similar harvesting of other resources such as eider dow and fish. 
Our goal is to ensure that seaweed harvest is within Breiðafjörður's renewable and sustainable capacity. We obey the results of harvesting quotas, research on regeneration and sustainable yield. We follow advice from our certification agencies as well and adapt to recommended procedures with the aim of improving our performance. We avoid using chemicals that can harm the environment and try to minimize the use of plastic. All waste is separated into the correct waste streams
The Icelandic energy resource consultancy ISOR monitors the geothermal wells in Reykhólar. The aim is to use the heat with high energy-efficiency and not to override the renewal capacity of the hot water resource. Also, Thorverk offers a second use of the effluent water. We focus on buying eco-products and cleaning agents in procurement and avoid the use of disposable products. We reuse paper and promote the use electronic communication that saves paper wherever possible. The Region of the Westfjords has reached a silver benchmarking in environmental audition made by EARTH-CHECK.  The communities also strive to abandon all use of plastic bags within a few years. 
III Human resources
We constantly seek new ways to improve the safety and well-being of our staff. We seek to employ women and men in all jobs equally. Equal salaries are secured for comparable work. We want a workplace that is safe, and promote good health. All use of nicotine was banned from our facilities April 1, 2019. Communication is characterized by respect, agility, friendship and tolarance. With good and open communication we carry out effective cooperation. Discrimination, bullying and prejudice are not tolerated. Newcomers are trained by experienced, trustworthy employees. We give employees the opportunity to improve their knowledge and skills.  Thorverk is the largest provider of jobs in the region. 
Peer training is essential for beginners and Standard Operation Procedures are on display.   
 IV Satisfied customers
We put the customer in the center and take note of his expectations. We provide services based on serious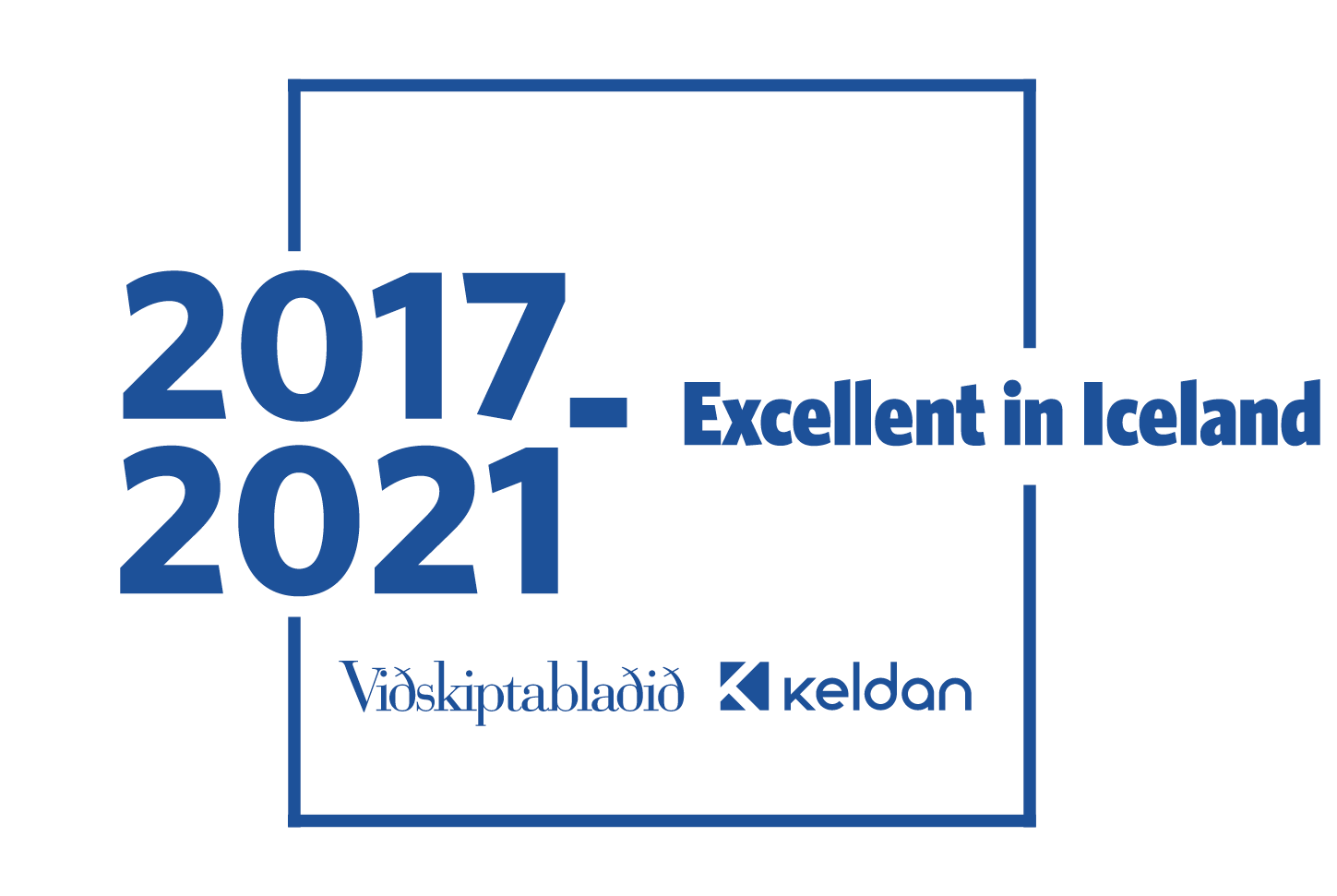 professionalism and neutrality. Products are marked with batch numbers and there is full traceability from point of harvesting, through the production process and to the delivery of our goods. We try to educate our customers about the ingredients and the charecter of our products, sustainable harvesting and our region. Thorverk is amongst the 2,2% of Icelandic companies that have recieved the lable of excellence for outstanding performance. 
V Quality policy
Our algal meal is a pure natural product. It is rich of substances that are useful as fertilizers, in processed human food- and animal feed industry as well as in cosmetic products. Not to mention the alginate industries. The company ensures the quality of the dry meal to be among the best of its type in the world. Thorverk seeks in every step of the process to achieve best quality and maximum yield from the raw material that is landed. We inform our customers about our products and the plant´s environmnet.
VI Social responsibility
We follow all standards for safety and respect the framework set out by workers' unions concerning pay, rest and equality.  Thorverk is located in the small community of Reykhólar, Iceland, at the north coast of the Breiðafjordur bay. The area is a waders' heaven and seabirds use the shores for nesting and feeding. Breiðafjörður is partially a nature reserve. The hot geothermal water, the fjord's abundant seaweed, clean waters and the local residents are the resources we depend on. We provide safety equipment for employees and visitors. We do not employ children and strive to support progressive projects in the local community. We attend important municipality matters when invited and support good causes, thereby fostering human wellbeing. Warm attitude and cooperation with the locals is one of the pillars that make Thorverk succeed and thrive. Safety issues also apply to the local inhabitants and guests.